The problem with spark.com can be summarized in one simple word: Dull. Dull site, dull ideas, dull people, and dull women. Nothing about this site made us want to be there, and nothing about the site stood out and suggested that this was the site on which we were going to meet a lot of new women. Instead it felt like a site that was far behind a lot of others in terms of what it offers and where you would expect to find more serious people. We were not disappointed. The women on the site did seem far duller than on a lot of the other sites and not up for as much fun as girls on dating sites usually are.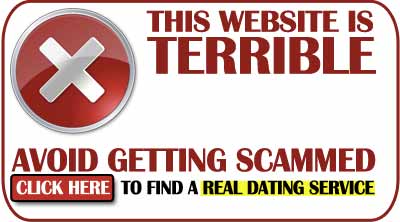 The Boredom Factor
The lime green and beige site doesn't scream 'fun' as soon as you log on to spark.com, and the fun feeling doesn't get better when you are inside the site. The general feeling from this site was one of people looking just for some company rather than looking for exciting dating opportunities, which is what we wanted. It was another one of the sites where you got the feeling that a lot of the people were there just for a bit of virtual company and that they were not really talking to a lot of people away from their computer in the real world. That is a little sad but it has to be said. There is not anything necessarily wrong with that, but advertising such an online community as a dating website seemed a bit rich. Head to his site if you just fancy chatting to people when you are alone in you room at night, but if you want actually dates then it isn't such a great place to go.
Dull Women
A big downside of this approach to their site was that you could never really know whether the girls there wanted to just chat, or were really looking to date. Whenever we tried to take it a bit further with one that looked like fun, often we would be rebuffed. It could be us, but the same tricks were working on other sites, just not here. But we didn't feel too bad, as a lot of the girls on these sites were not the type that you felt would be fun on a night out anyhow.
Positives
Good if you just want to chat
Good online community
Negatives
Spark.com – Summary
If just chatting online is what you want, then you can find it at spark.com. If you want to take the relationship away from the computer and out into the real world then this site could be a real struggle for you.