This was one of our least favourite sites on the whole of the internet. It is a terribly designed site, filled with either fake accounts or a poor quality of woman. This is exactly the type of site you should be avoiding with you start online dating.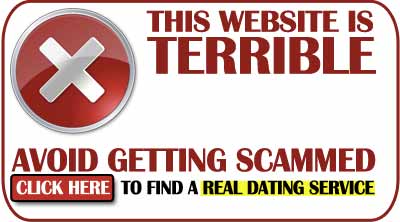 Badly Designed
The first thing that strikes you about this site is how badly designed it was compared to a lot of other sites. If you look at this site compared to any of our top five dating sites, you will see the best are slick operations, going all out to try and attract the best people and entice members to the site. However, Flirt.com looks like it was designed as part of a high school project in web design. All the pages looked basic, the text was all over the place, and the pictures were all kinds of different sizes. This kind of awful design should be an immediate warning sign that the people that run it don't care every much about the site, or you.
Terrible quality
That this site was low-rent was obvious not only from the bad design of the site itself, but from the quality of clientele that it had attracted. Whereas the best sotes try their best to get the best people on their sites, dating sites like this do not care about their members and are happy to have anyone on the site. Now, we are not saying that large people or the less beautiful do not deserve love, but we just wish that they weren't looking for it with us. Some people will like this about the site, and it certainly means that the women on the site are really up for both chatting and dating, but for us, we were always looking for quality women, something which this site just wasn't able to provide.
Positives
Lots of members* Mobile apps
Negatives
Badly designed
Low quality women
Flirt.com – Summary
Unless you have a real liking for big girls or non-pretty ones, you should not bother with this iste. We found that the terrible design of the site really made us way of it from the start, and the fact that the majority of the members were no better designed than the site meant that we were happy when our time on here was done.