OkCupid advertises itself as a casual online social community, and casual would be exactly the way to describe this site. We found that, though there were some nice girls on this site and we had some limited success, it was far too casual for our liking. The girls on it were not engaging and did not particularly want to chat, nor eventually to meet. Though some did chat online, that was all they did want to do, not wanting to take it further. If you are looking to date in real life, then this is not the site for you as the women on it were far more interested in virtual company.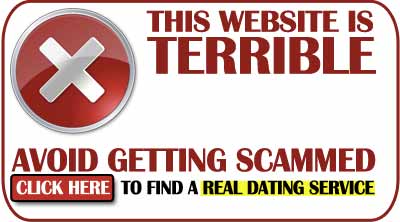 Online Only
This site did have women online, the problem was offline. The vast majority of the girls on this site did not want to go any further and were just happy for a bit of fun online, chatting and joking and spending time on their computers. That is not what we are about and not what this guide is about. We want to give you the best chances to actually date and meet real, nice women, which means that they have to want to go out into the real world and meet you. That was not the vibe we got from this site. If you do want to just meet and chat to girls online, then there are plenty of women available for you here, but otherwise it is not the site for you.
Low Quality
A particular issue we found with this site was the quality of women involved. Like we said in the guide, we are not expecting 10s, and in fact we actively avoid girls like that as we know they will be scams. But we still were only interested in 7s at a minimum, and there were few of those available on OkCupid.com. Most of the women were around about the 5s point, with the occasional higher girl, whom we did contact. This may be why the girls were happier online and didn't want to venture into the real world for real dates. If you are happier with a lower level of quality women, then again, this could be a good site to find them, but if you are interested in quality girls online then check out one of the sites higher on our list.
Positives
Well Designed Site
Good Messaging Service
Negatives
Women interested in online only
Low quality women
OkCupid.com – Summary
If you just want to chat with girls online, then OkCupid.com is a good free site to sign up to for a few fun online hours in the evening. But if you want to meet and date real women, then OkCupid.com is going to be a hard place to find decent women to date.