Date is one of the biggest sites around, but we didn't find anything on the site that really made it stand out from the crowd, and we wondered why so many people had signed up for this site above any of the better ones we found. Oh, tell a lie, there was one reason that people signed up for this site above others: it was free. Because it was free it had the most people on it, but also because it was free it had a vast range of quality (mostly skewed towards the lower side), and we found that there were a number of scams being run on the site. All this meant that is was a pass for us and that we really would not recommend this site.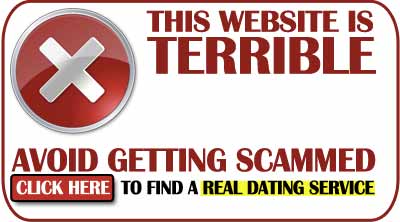 Beware The Free
In the guide you talked about the fact that paying for these sites is worth it. If you pay then you guarantee a certain level of clientele, and it means that the people on there are serious about what they want. By going the free route, then date.com has managed to build up a large number of members, but the quality of those members is much, much lower than you would find in the paid sites. Because we were only interested in top quality women for our dating experiment, then a site like date.com was not for us. They did have good girls on there, but trawling through all the dross just took too much time and energy and in the end we just thought that this site did not give a good enough ratio.
Too Many Scams Going On
Because of the free membership, it also meant that there were scams being perpetrated on the site. We think that the admin tried to cull these as much as possible as it was not as bad as with a lot of other sites we have come across, but more times than we were comfortable with, when we found what looked like a hot looking girl somewhere on the site, it turned out to be a fake account trying to get information or money. This is one of the main reasons we suggest paid sites and the biggest problem with free sites.
Positives
Large Membership
Scientific Matching

Negatives

Low Quality
Fake Accounts
Date.com – Summary
Date.com offered what all free dating websites offer – a large number of low quality women. This was the opposite of what we wanted, which was dedicated, high-quality women. The free nature of the site also meant that there was a greater opportunity for scams and fake accounts, something which we did run into during our trials.