Our main problem with Lavalife.com was that is made what is basically a very simple idea, dating other people, into an overly complicated endeavor where we were constantly chasing around their website trying to find the right girls for us. This really hurt the overall experience and meant that we, and we presume a lot of other people, simply got frustrated with the site and eventually logged off with little success. We presume others did as well because, though this is an initially free site, it was not overflowing with members. Again, from the girls we saw and the profile we read, even the ones that were there were not of the highest caliber. Lavalife.com felt like a bit of an outpost in the dating site world and we were happy when we could get out of there.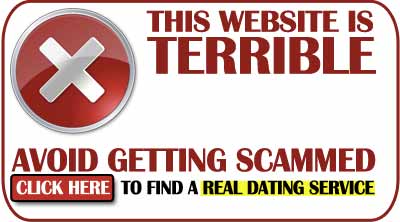 Overcomplicated
Like we say, the site was complicated to use and the way they had set up the site didn't really add anything to the experience. In fact, if anything, it was a detriment as people obviously do not use the site that much, perhaps because it is complicated. The divide people up into dating, relationship, and intimate categories. But for us, we were interested in all three categories so had do three times the work. We think that would be the same for other people as well. How can you be interested in a relationship but not the dating first? Do these people just decide they are in a relationship? The same goes for the intimate category. Surely people who are dating and in relationships also get intimate (they mean bang, by the way). It would have been better if you could chose the category after you start chatting to somebody. At that point you would have a better idea if you want to be in a relationship with that person, or just do something casual.
Pay To Contact
This was another of the sites were it seemed free and easy to use up front, but as soon as you wanted to contact somebody, they wanted to get paid. This really irritates us. We have no problem with paying for legit, premium dating sites. But when we feel conned into signing up for something that is supposed to be free that we then have to pay for, we don't like. On these sites you get the bad parts of a free site, but still have to pay for the privilege.
Positives
Some cute girls
Good privacy
Negatives
Complicated to use
Payments needed
Lack of women
Lavalife.com – Summary
Lavalife.com is a site where you have to pay for a complicated site with few women. Therefore it is not a site that we would recommend.