Matchmaker is one of the best known dating sites in the world, and subsequently has a lot of members. While this initially might seem like a good thing as you are more likely to find someone, it also leads to lower overall quality and a very large number of redundant accounts – those people who have signed up once to give it a go and never been back. But this wasn't our main issue with matchmaker.com. Our biggest problem with the site was that the people on it were looking for something far more serious than we were willing to offer, and due to this, the site was very serious and the complete opposite of fun.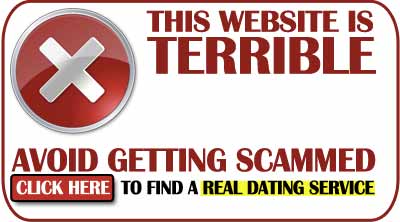 A More Mature Audience
If you are looking to get married tomorrow to a women twice your age then you should sign up to matchmaker.com today. The average age of members of this site was higher than all the others we came across. This is to be expected as the site market's itself as a place for older people, those over 35 or so, who are looking for a more serious relationship with the prospect of getting married at the end of the dating. This just wasn't us, and we do not think it is you either. Maybe get your mom or dad to sign up if they are looking for love, but in terms of fun dating online, this is not the place to be.
Too Serious
Because of the focus on serious relationships, then the whole site had a serious vibe to it. We always counselled to have fun when writing your profile and when email and messaging different women, but those kind of messages didn't really work here. The women (and they were definitely women, not girls) really wanted to get down to brass tacks straight away, and there was none of the usual fun flirtation you get from these sites. In addition, we were obvious too young and looking for fun than most of the women wanted, so as soon as they saw our profiles or messages, they just binned us. If you are looking for true love and to settle down then this site might work, but if not, just move on.
Positives
Thousands of members
Good matching system
Plenty of local women
Negatives
Marketed towards an older clientele
Very serious outlook
Not a fun place to be
Matchmaker.com – Summary
We found matchmaker.com to not be a good site if you are looking to date a number of young, attractive women and to have fun. It is for serious daters looking for their one true love. If that is you then great. If not, head somewhere else.