The site was at least novel. We didn't like it because it didn't fit with our way of dating and the ideas that we think really work in terms of attracting girls on dating sites and setting up dates with them, don't really work on a site like this. The basic premise is to use the site as a speed dating opportunity rather than as a regular dating website. You find profiles of the women you are interested in, and if they are also interested then you set up a virtual speed date where you talk over a chat interface for a few minutes, getting to know each other. If you both like each other then you can take it out into the real world. It sounds like a good idea, and we guess some people really do like it, but for us it misses the point of online dating and turns it into something where you are having bad conversations over bad internet connections and never really getting to know anybody.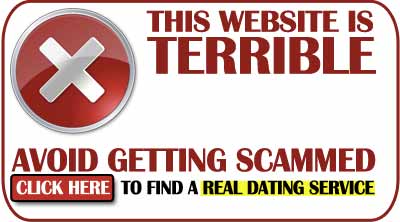 Online Speed Dating
This is really for people who love to be online, which is not us. Though we do obviously spend a long time online going through all these sites, which is not what we really want to be doing. Rather we want to be out there meeting real girls in real bars and having real fun. All this site does is take the best part of dating – meeting the girl – and put that online along with everything else. That just doesn't make sense to us. It also takes any of the mystery and, dare we say it, romance, out of the dating scenario. You can immediately talk to the girl you like, and she to you, so you are never building up an idea of each other and you never really have any time to think. It is all about the immediate gratification online, so if you are not brilliantly funny or handsome and quick as a fox, it will all go wrong for you.
A Bad Idea For Good People
We think this is a bad idea mainly for two reasons. The reason above, that it takes the actual dating out of dating. And it means that anyone who wants to take a bit of time getting to know one another and wants to write messages and chat a bit beforehand loses out. This site is geared towards meatheads who want to storm straight in and not play the long game.
Positives
Negatives
Not For Thinking People
Pushes 'Dates' Online
FriendFinder.com – Summary
It could be worth heading over to the site just to see what it is about, but do not take this idea seriously. If you want to take pleasure and pride in your dating craftsmanship then this is not the site for you as it is all about just video chatting online.