Zoosk.com is definitely the young upstart on the dating website scene, and therefore we thought it would be a great place for us and a greta place to meet a lot of hot young women. But in truth, behind the responsive website and the smartphone apps lies the same over-subscribed dating system as any other "free" dating site. We put free in inverted commas there for a reason. Once you have signe dup to Zoosk you will find there are a myriad ways that they try to leech money from you… and we are not talking about the scammers.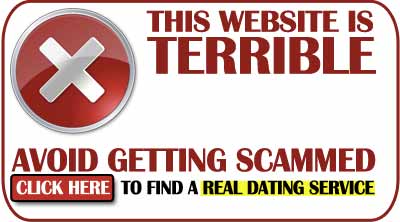 Zoosk Costs
This site might bill itself as free, but that is only a way to get you to sign up. Once you are signed up then you will soon find that to get anywhere on the site, you are expected to cough up some dough. This can either come on the form of a regular subscription or what are called Zoosk Coins. We tout paid sites as the way to go, so we do not have a problem with paying for such things, but this kind of payment model is the worst of both worlds. If the payment is up front then it acts as a gatekeeper and you know that people who have paid deem it worth it and are serious about dating. Here the payments only allow you to add additional services to the free account, so the site is still inundated with people who do not really care about dating at all.
The Zoosk coins are the things that really pissed us off though. You can buy these (or earn them by filling in surveys and given your personal information away. Just like scammers, but built into the site!) for ridiculous amounts of money and all they do is unlock certain account activities and let you send bullshit virtual presents to girls. Basically you are paying $$$ for gif of some flowers.
Low Quality
So you end up paying for Zoosk, but the girls are of the low quality found on a free site. What's that about? When trawling though the girls near us it was difficult to pick out woment hat we might want to date, and a fair few were only chosen because we had to gather data for this guide.
Positives
Negatives
Micropayments needed
Low quality for a paid site
Zoosk.com – Summary
This one you should avoid. It asks you to pay money but then does not really give you the quality you would expect from given them your money. A serious letdown.